Singapore personal income tax guide: Common tips for locals, foreigners and frequent travellers
If you earn any form of income exceeding the individual tax-break threshold of S$20,000 per annum in Singapore, chances are you're obligated to pay some form of individual tax. Whether you are a local or foreign employee, or being self-employed engaging in some form of freelancing, it is important to familiarize with the individual tax regulations set by the Inland Revenue Authority of Singapore (IRAS). The last thing you wanted is tax-related queries from IRAS during the tax season due to ignorance or negligence.
In this guide, we provide a comprehensive summary of tax-related maters individuals shall pay attention to:
Understanding your liability to paying taxes, determining your tax residence status, knowing the prevailing tax rates, and finally tax clearance when you need to switch jobs or relocate out of the country.
Do you need to pay individual taxes? Employee vs Self-Employed
IRAS tax regulations treat employees and the self-employed differently making it important to know where you lie. So, which are you?
Employees: You are considered an employee if your work is under a contract of service. This means that you are under the rule of an employer, receive a regular salary or wage, and can receive bonus or commission in addition.


The self-employed: You are considered as self-employed if your work is under a contract for service. Under this arrangement, you are the one who provides services to others and in essence work for yourself and directly handles the profits or losses. Examples of self-employed include commission agents, traders, freelancers, private tuition trainers, direct sellers, taxi drivers, baby sitters or hawkers. You could also be the sole owner of a sole-proprietorship or a partner in a partnership. (More about common types of business entities in Singapore here)
Determining your tax residency status – Why it matters
Your tax residency status determines your tax liability in Singapore. In general, non tax-residents are taxed at a flat rate of 15%, versus much lower progressive tax rate for tax-residents. For instance, a tax-resident individual earning S$100,000 per annum would pay roughly between 9-11% in taxes effective. Broadly, your tax residence is determined by your period of stay and number of days you're under employment in Singapore.

1. Tax resident
You are classified as a tax resident if you stay or work in Singapore:
For at least 183 days in a calendar year

For at least 183 days for a continuous period of 2 years

Continuously for 3 consecutive years
In calculating your days of employment, weekends and public holidays are usually considered. Temporary absence from Singapore due to travels like vacation, leave, or business trips are also included.
As a tax resident, you will be:
Taxed on income earned in Singapore

Taxed on income after tax relief deductions at progressive resident rates

Taxed on foreign sourced income brought in Singapore before 1st Jan 2004

Exempted from tax for foreign sourced income brought in Singapore on or after the 1st Jan 2004 as long as it is not received through

partnerships in Singapore

.

Sample tax resident scenarios
a) You are in Singapore for at least 183 days
You have stayed or worked in Singapore from 3 May 2015 to 6 Nov 2015, which sums up to 188 days. You will be treated as a tax resident for the 2016 Year of Assessment.
b) You are in Singapore for at least 183 days over 2 years
You have stayed or worked in Singapore for an ongoing period, between 4 Dec 2014 and June 9 2015, which makes up to 188 days. You will be treated as a tax resident for the 2 years under administrative concession. You remain a tax resident for 2015 and 2016 year of assessment. i.e.
Both 28 and 160 days make up 188 days
c) You are in Singapore for 3 consecutive years
You have stayed or worked in Singapore for 3 years ongoing even if you were in Singapore for less than 183 days in the first and third year. You will be a tax resident for all the 3 years administrative concession. Consider you worked or stayed in Singapore from 3 Dec 2013 to 9 June 2015. You will be tax resident for 2014, 2015, and 2016 years of assessment.
Both 28, 365, and 160 days make up 553 days
2. Tax non-resident
Non-residents refer to individuals who have stayed and worked in Singapore for less than 183 days. These individuals are required to file for income tax returns by filling form M and failing to do so would incur late penalty from IRAS. Business owners who manage their Singapore business remotely or frequently travel in and out of the city belongs to this group. Often times, a convenient option would be to outsource to a professional tax preparation services provider.
As non-residents:
You are only taxed on income earned in Singapore

You are not entitled to tax relief

Your employee income is taxed at 15% flat rate or the progressive resident rates, whichever is higher.

Other income earned from Singapore or directors fee is taxed at a prevailing rate of 20%, set to be raised to 22% in YA 2017

Sample tax non-resident scenarios
Scenario One: You have stayed or worked in Singapore for 60 days or less
Non-residents who exercise employment in Singapore for less than 60 days have an employment income tax exemption, i.e. your short-term employment is exempt from tax. However, in the case you are a Singapore company director, a professional, or a public entertainer you are not included in this category. If you are absent from Singapore due to matters that are incidental to your employment, tax resident rates would still apply to you, which means your total income including that earned for service given outside of Singapore is taxable.

Further illustrating the above scenarios:
i) Suppose you work and stay in Singapore in a short-term employment for 60 days or less in a year:
ii) Suppose you stay and work in Singapore a short time because you have been extensively travelling overseas on business trips related to your employment in Singapore, your income earned including services given on your overseas trips is taxable in full.
Scenario two: Employment of 61-182 days in a year
If you are a tax non-resident who works for 61-182 days in a year in Singapore, you are not entitled to tax reliefs. Your employment income will be taxed at the non-resident rate of 15%, or the progressive resident rate, whichever is higher. Note a 20% tax on Directors Fee still applies.
Example
Determining tax resident status of individuals or companies has important implications. As a rule of thumb, if you are a frequent traveller, you may wish to clock your travel days and plan accordingly. For businesses, achieving tax resident status would also open up to benefits such as exemptions to new start-up companies, or other benefits conferred under various double taxation agreements.
Difference in tax rates for residence vs non tax-residents
Is there a difference in taxes payable by residents versus non tax-residents? Yes you bet.
By now, you shall already know that:
If you are a Singaporean citizen, Singaporean permanent resident, or a foreigner who stays or works in Singapore for 183 days of a year or more, you are a tax resident.
If you are none of the above, you are a tax non-resident of Singapore and will be taxed at 15% flat rate, or a progressive resident rate, whichever is higher.
Below table gives a quick glance how much tax you could expect to pay as a tax-resident individual versus a non tax-resident individual, rates from YA2017 onwards:
As you could conclude, being a tax resident yields significant advantage in lower taxes for most low-medium income earners. In general, if your personal income does not exceed S$320,000 – S$400,000 threshold, your local tax residence status could save you a decent amount of tax. If you are a frequent traveller, you may wish to take note of your number of days spent in Singapore.
The above calculations are derived from the below tax-resident rates if you are interested in some numbers crunching. Non-resident rates are applied at 15% flat, until it hits a threshold where progressive rates are higher, i.e. For high-earning individuals earning S$320,000 per annum and above.
Tax Clearance – When would you need it and how to go about it
Tax clearance is the process you whereby you settle all your taxes due, before the expiry of a contract for work, or when you decide to work for another employer, and lastly, in cases where you plan to leave Singapore for a period more than 3 months. It's the obligation of your employer to ensure you pay all taxes due before you go.
For instance – When you leave a current employer, your employer would notify IRAS in good time to calculate your tax liability up to your last working day. All tax liabilities that you owe will have to be settled before you leave Singapore or you move on to your new job.
Typically, the employer will fill up an IR21 form to be submitted to IRAS for tax clearance. The employer shall also withhold payment of all monies due to you from the day of resignation (including salary, bonus, overtime pay, etc) to account for taxes payable to IRAS.
After form IR21 is submitted, IRAS would determine your tax liability by looking into the income you earned in the year of departure and that of the preceding year which was not assessed. A tax clearance directive would then be sent to your employer who would remit the tax amount liable to IRAS. In cases where monies withheld are more than the amount payable stated in the tax clearance directive, the employer will release the balance to you.
Do remember for foreigners intending to leave the country, you will only be able to leave after all tax dues are settled. If your taxes are not settled, you will be stopped from leaving Singapore and in such instance, you will need a release letter from IRAS.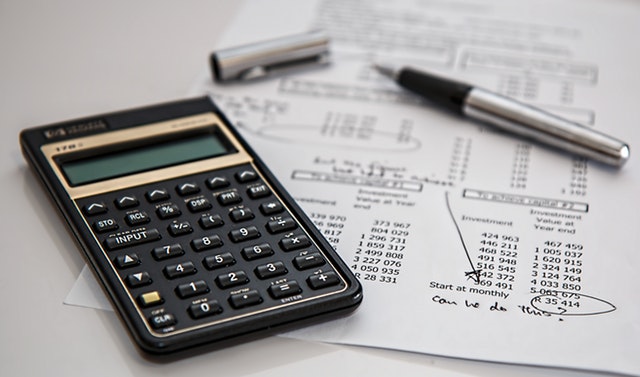 Need support on tax filing?
Our experienced certified accountants is ready to offer advice to help meet your statutory requirements.